It can sometimes be challenging to determine if a research question would be sociological enough for a research paper in a sociology course. After all, there are multiple social sciences that study people, each approaching the study of people slightly differently.
Here's a great chart that helps clarify how some disciplines vary from sociology. The example here would be the paper on the study of gangs.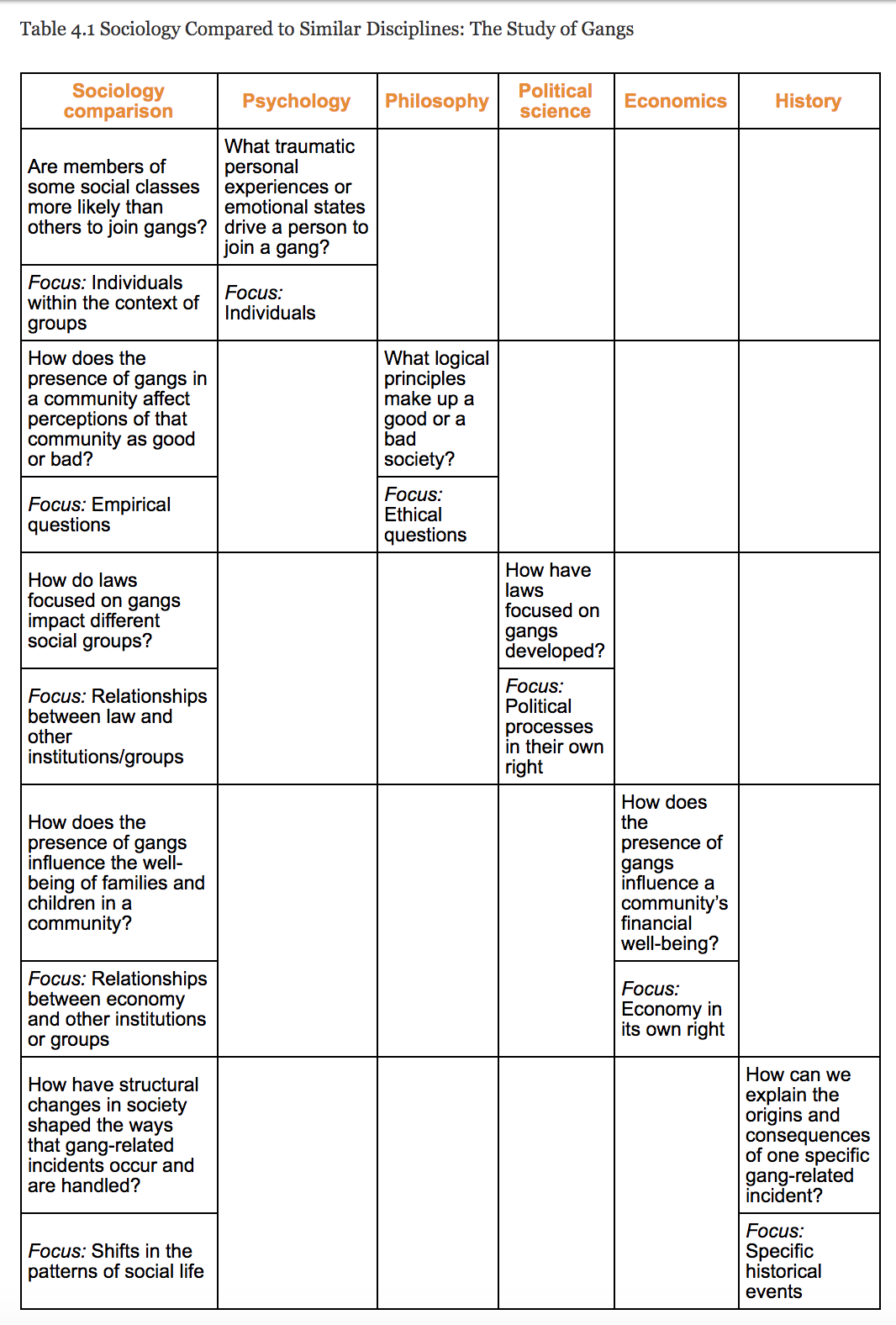 Source: https://saylordotorg.github.io/text_principles-of-sociological-inquiry-qualitative-and-quantitative-methods/s07-03-is-it-sociological.html
In a nutshell, sociology focuses on the relationships between people, group behavior, and social institutions. This might include:
the struggles between groups (e.g., the quality of public education in rich versus poor neighborhoods),
the interpretation of symbols within sub-groups (e.g., the social status of a certain brands to a group of youth), or
the interactions of social systems in a given society (e.g., how the criminal justice system interacts with the education system).